Currently, this was a testing track below.
No longer being used but makes for great 1-6th scale racing fun to see these in action

IF YOU WERE IN THE LOS ANGELES AREA....
 A NEW TRACK WAS TESTED ON FRIDAY January 26th, 2007
IN THE ONTARIO, CITY OF INDUSTRY AREA...
JUST FOR THESE 6th Scale RC cars !!!!

UPDATED 06-04-07

Track Photos
courtesy of www.checkerflagzone.com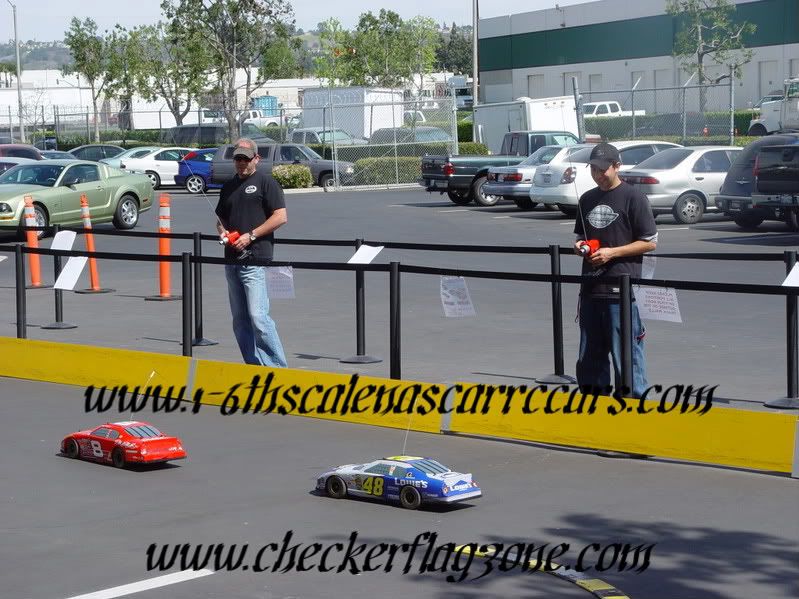 photos are for FREE viewing and NOT for REUSE



photos are for FREE viewing and NOT for REUSE



photos are for FREE viewing and NOT for REUSE



photos are for FREE viewing and NOT for REUSE



photos are for FREE viewing and NOT for REUSE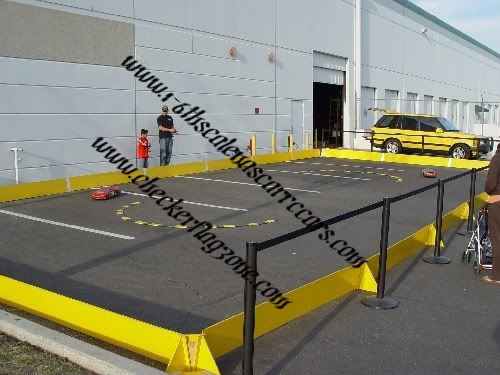 photos are for FREE viewing and NOT for REUSE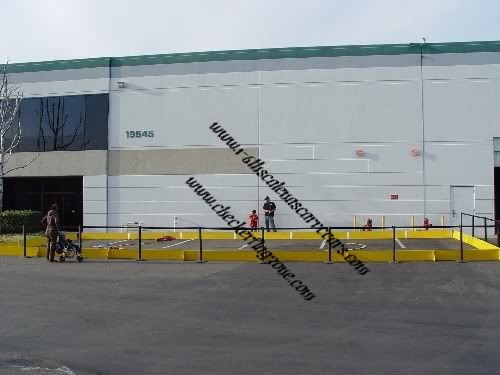 photos are for FREE viewing and NOT for REUSE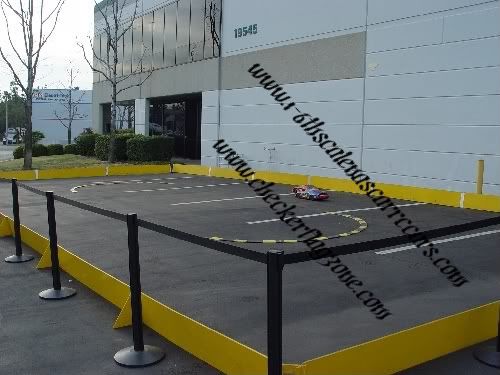 photos are for FREE viewing and NOT for REUSE


Promo Photos
courtesy of www.checkerflagzone.com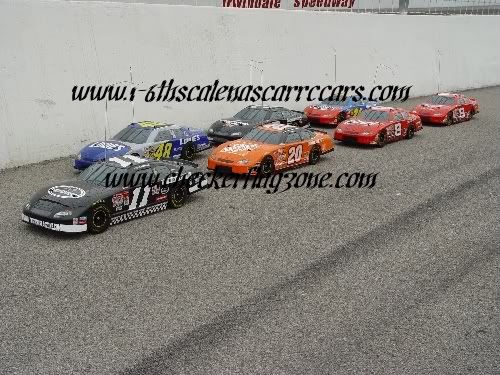 photos are for FREE viewing and NOT for REUSE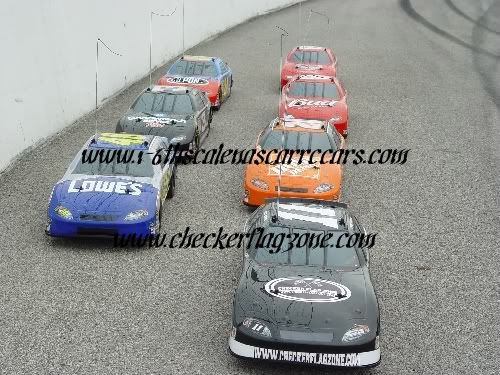 photos are for FREE viewing and NOT for REUSE



photos are for FREE viewing and NOT for REUSE



photos are for FREE viewing and NOT for REUSE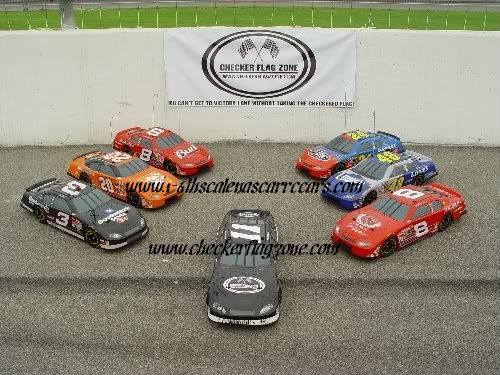 photos are for FREE viewing and NOT for REUSE


IF YOU ARE IN THE LOS ANGELES AREA....
A GREAT Nascar Fan Store is in the  
ONTARIO, CITY OF INDUSTRY AREA...
At Frank and Sons
They have diecasts, and other fan related items
NOT JUST FOR THESE 6th Scale RC cars !!!!

 www.checkerflagzone.com



If you have a Myspace.com account or want to see more...

Visit my forum

 http://groups.myspace.com/16thscaleNascarRccars

 for more details on this New Track.







Track Photos
Taylor Solmos in Bremen, Indiana





Taylor Solmos' "Bristol Style" Orange cone Track version
photos are for FREE viewing and NOT for REUSE




Taylor Solmos' "Bristol Style" Orange cone Track version
Taylors' Michael Waltrip #55 Hobby Grade on "the track" 
photos are for FREE viewing and NOT for REUSE